ASABA CO., LTD.
株式会社ASABA
Representative
CEO Chiaki Kitagawa
Establishment date
October 1962(October, Showa 37)
Capital
¥33,000,000
Business line

・Copper ball (ACC anode phosphorus-containing copper, oxygen-free copper)
・Ultra-compact continuous casting machine
・Carbon processed products, graphite crucibles, various ceramic products
・Tube pump, backwash filter

Head office
14-1, Yotsuyahonshiomachi, Shinjyuku district, Tokyo
Tel. 03-3358-3466(switchboard number)  FAX.03-3358-8872
Message from the President
Thank you very much for your continued support and patronage of our activities.
Our company was established in 1962 as Asaba Shoji, a trading company dealing with crucibles and other refractories. Since then, we have been engaged in research and development along with the times.
After successfully developing and commercializing continuous casting machines and ACC anode balls, we changed our company name to "ASABA Corporation" in 1991 and have continued to evolve by relocating and expanding our manufacturing plant.
We will continue to strive to manufacture better products and look forward to your guidance and encouragement.
ASABA CO.,LTD. CEO Chiaki Kitagawa
Tokyo head office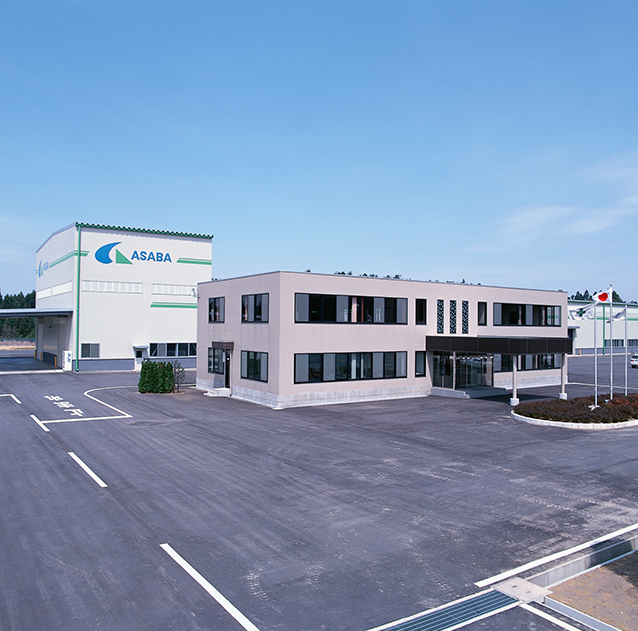 Niigata factory
Branch office/
Business office
支店・営業所